Good news for Kareena Kapoor and Akshay Kumar fans, the pairing is back with an entertaining movie as Varun and Dipti Batra, an affluent Mumbai couple.
Dipti who is slightly past her prime fertility years is desperate to have a child while Varun is not so keen on the idea. This is the initial point of growing rifts between them. However, the couple's attempts at trying to find a middle ground lead to hilarious scenes in the early scenes of the movie.
After many unsuccessful attempts, they finally decide to go for in vitro fertilisation. Dr Joshi's (Adil Hussain) team mess up and all hell breaks loose when the sperm samples are interchanged between two couples sharing one surname. Complete opposites of Varun and Dipti, the Chandigarh based couple Honey (Diljit Dosanjh) and Monika (Kiara Advani) Batra are loud and the poster child of small-town bling.
How both set of parents come to terms with the fact that they are expecting children from strangers is what makes the storyline compelling. It's a novel premise for a comedy of errors in Bollywood, and it works relatively well to some extent.
The first half that revolves around Deepti's and Varun's married life is light-hearted and engaging. Using Kareena Kapoor's elegance, Akshay Kumar's brilliant comic timing and some well written scenes and dialogues, director Raj Mehta manages to offer viewers a pretty fun watch.
Kareena nails her role as Deepti. She is feisty, and in between chasing career goals, she also wants to give into her maternal instincts. Kiara in the role of Monika is also a welcome surprise. Her unwavering faith in Mata Rani is as endearing as the maroon velvet tracksuit that she pairs with a phulkari kurta and a tremendously shiny bag.
The writing of the movie by Jyoti Kapoor, Raj Mehta and Rishabh Sharma is also quite good. The way the scriptwriters have intertwined disparate sequences and have come up with hilarious punches and awesome one-liners is what makes this comedy watchable despite the tone-deaf dialogues about motherhood, abortion and adoption.
At the heart of it, 'Good Newwz' is a light and breezy comedy that makes for an entertaining watch, if not taken too seriously.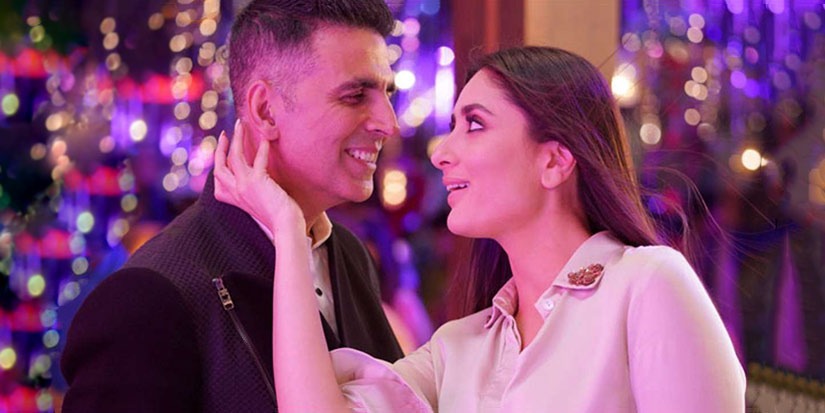 Actually in theaters, check the schedule here /movies/good-newwz/