The world's most dangerous game is back for another round. With the full team of Professor Shelly Oberon (Jack Black), Dr. Smolder Bravestone (Dwayne Johnson), Franklin Finbar (Kevin Hart) and Ruby Roundhouse (Karen Gillian) returning to team up and save one of their own in an action-filled and quest-solving second round of the game. Being brought in for a new adventure with more characters, a different level (hence the title) and lots of monkeys, Next Level looked to go bigger and better than its predecessor.
One critique the previous movie had was that both Dwayne Johnson and Kevin Hart, whilst playing their roles rather well, portrayed characters that we have seen time and time again in their previous movies. Hence the character switch up with the introduction of Danny DeVito as Dr Smoulder and Danny Glover as Franklin Finbar. We were now able to see the acting ability of both come to fruition as their portrayal of comedic legends was almost spot on – being able to emulate the different character traits just showed that both actors are not just one trick ponies. Also having Jack Black grace our screen as first an African American male in Fridge (Ser'Darius Blain) and then as a typical teenage girl in Bethany (Madison Iseman) also showed his acting range whilst just being generally something entertaining for the movie, so that was definitely a plus.
Talking about the movie though, hearing that there was a sequel you would wonder how filmmakers would find the material to make a sequel. You would not be wrong to assume that they were going to go with the same formula as the last movie which was successful because of it. What this movie succeeded in doing so well was being able to add fresh material into a formula that fans already enjoyed by having the plot of the movie with having one of the stars in Spencer (Alex Wolff) from the previous movie completely absent for most of it. Also having the cast shuffling between the playable characters means there is a whole relearning cycle of each playable Jumanji character whilst still providing enough laughs and gags for it to be familiar but fresh.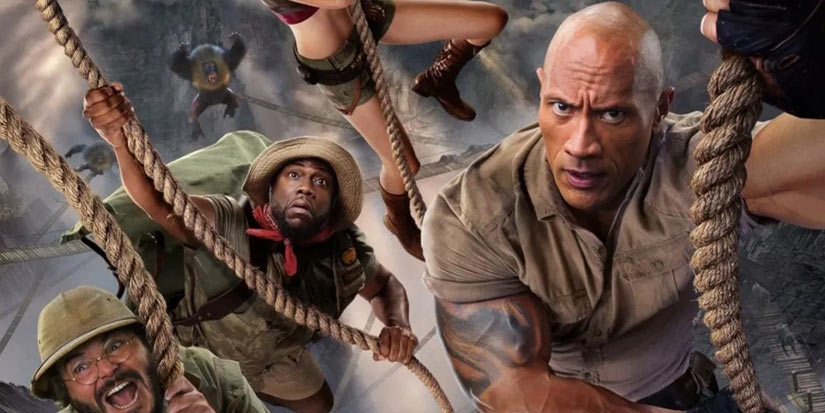 Finally the adventure that viewers are taken through is bigger than the previous movie exploring different parts of the Jumanji map and getting into more chaos than before. One small thing the movie unfortunately falls into is the sequel trap where sequels usually end up being worse than the original. At times, the movie did not really keep a steady pace with the aim of being bigger than the last and it nearly suffered for it but with the characters in the movie carrying the film high, it was a small nitpick that you would end up ignoring.
Jumanji: The Next Level, bigger than before and more adventurous. It sure is a ride that anyone should be willing to take. See it in cinemas if you haven't already!
Check out the schedule here: /movies/jumanji-next-level/