Movie lovers are gearing up for an extraordinary chapter in the history of film, as the industry awaits with a lineup of highly anticipated movie releases.
From the exhilarating exploits of larger-than-life superheroes to the gripping enigmas that will keep you on the edge of your seat, this year's line-up is nothing short of a cinematic feast for the senses. So fasten your seatbelts, for we are about to dive head-first into a tantalising sneak peek of the most anticipated movie releases in 2023.
Mission: Impossible – Dead Reckoning Part One
Expected release: July 2023
Cast: Tom Cruise, Hayley Atwell, Rebecca Ferguson, Vanessa Kirby, Pom Klementieff, Esai Morales, Simon Pegg, Ving Rhames, Henry Czerny, Yennis Cheung, Nicholas Hoult, Angela Bassett.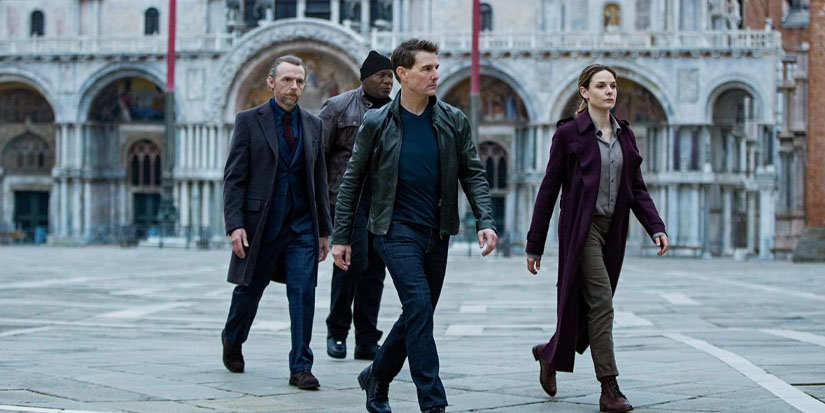 Mission: Impossible – Dead Reckoning Part One is the 7th movie in the Mission: Impossible series and serves as the first instalment of a two-part conclusion to the ongoing storyline that originated from Mission: Impossible – Rogue Nation in 2015. Directed by Christopher McQuarrie, the film features Tom Cruise reprising his role as Ethan Hunt, alongside familiar cast members and several new actors joining the franchise include Hayley Atwell, Pom Klementieff, Shea Whigham, Esai Morales, and Cary Elwes.
While the specific details of the plot are being kept secret, it is known that Ethan Hunt and his team will embark on a mission to locate a perilous new weapon that poses a threat to humanity. The movie promises a thrilling global adventure, with filming locations spanning Norway, Italy, the United Kingdom, and the United States. The second part of the Dead Reckoning saga, Mission: Impossible – Dead Reckoning Part Two, is scheduled for release on June 28, 2024.
Oppenheimer
Expected release: July 2023
Cast: Cillian Murphy, Emily Blunt, Matt Damon, Robert Downey Jr., Josh Hartnett, Florence Pugh, Olivia Thirlby, Jack Quaid, Rami Malek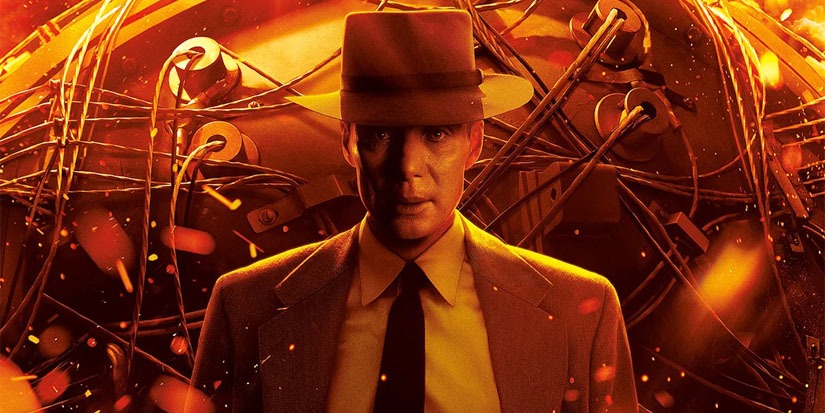 The film Oppenheimer, directed by Christopher Nolan, is a captivating biographical thriller that explores the life of J. Robert Oppenheimer – the influential physicist behind the first nuclear weapons. Inspired by the acclaimed book "American Prometheus" by Kai Bird and Martin J. Sherwin, the movie features a stellar cast led by Cillian Murphy, alongside Emily Blunt, Matt Damon, Rami Malek and others.
Described as a pulse-pounding paradox, Oppenheimer immerses viewers in the intense creation of the atomic bomb while exploring the protagonist's inner turmoil. With Nolan's masterful storytelling and a top-notch ensemble, this deeply personal film promises to be an unforgettable cinematic experience, leaving a lasting impact on audiences and critics alike.
Barbie
Expected release: July 2023
Cast: Margot Robbie, Ryan Gosling, Greta Gerwig, Will Ferrell, Emma Mackey, Simu Liu, Michael Cera, Kate McKinnon, America Ferrera, Issa Rae, Hari Nef, Ariana Greenblatt, Emerald Fennell, Ncuti Gatwa, Alexandra Shipp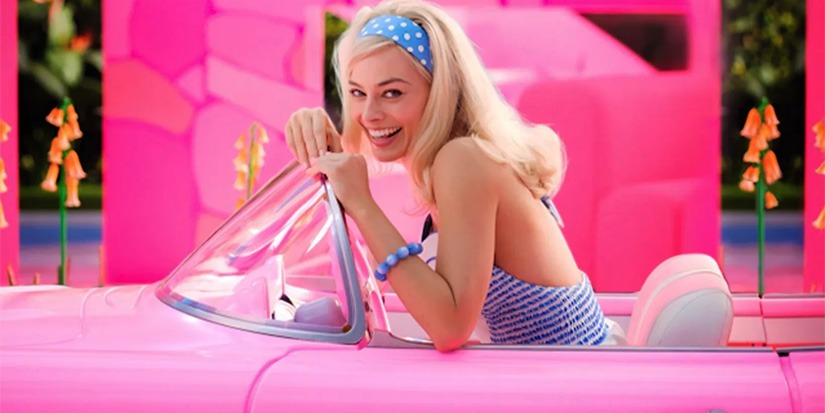 The highly anticipated movie Barbie, directed by the talented Greta Gerwig, is an upcoming live-action comedy that brings the beloved Barbie fashion dolls by Mattel to the big screen. Starring Margot Robbie as Barbie and Ryan Gosling as Ken, the film boasts a stellar ensemble cast. While specific plot details remain undisclosed, the movie is set to offer a contemporary twist to the iconic Barbie franchise.
Described as a coming-of-age story, it will delve into themes of identity, gender, and societal expectations. Notably, the film's diverse cast challenges previous Barbie adaptations, introducing actors of colour such as Ferrera, McKinnon, Rae, and Perlman. With Gerwig's directorial prowess, the Barbie movie holds immense potential to break new ground by defying gender stereotypes and exploring the complexities of personal identity.
Gadar 2: The Katha Continues
Expected release: August 2023
Cast: Sunny Deol, Ameesha Patel, Utkarsh Sharma, Simrat Kaur, Manish Wadhwa, Luv Sinha, Gaurav Chopra, Dolly Bindra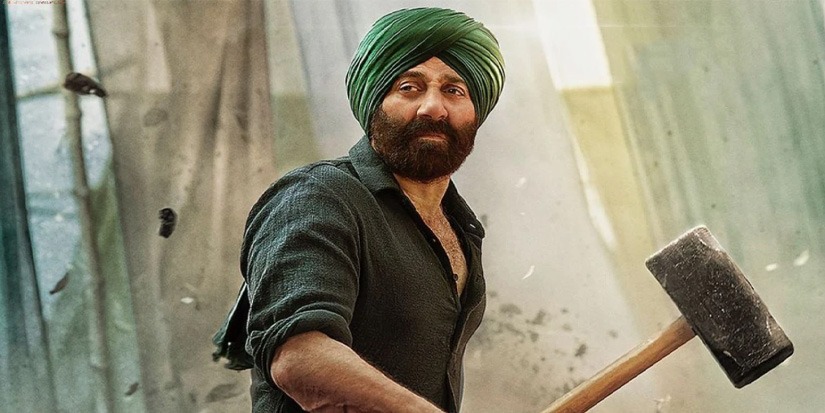 Gadar 2: The Katha Continues, a sequel to the highly successful 2001 film Gadar: Ek Prem Katha, is an eagerly anticipated Indian Hindi-language movie scheduled for release in 2023. Set amidst the backdrop of the Indo-Pakistani War of 1971, the narrative revolves around the love story of Tara Singh (played by Sunny Deol), a Sikh farmer from Punjab and Sakina (played by Ameesha Patel), a Muslim woman from Pakistan. Despite their marriage and the birth of their son, Charanjeet, their happiness is short-lived due to the outbreak of war, forcing Tara to leave his family behind.
The film not only reunites the talented duo of Sunny Deol and Ameesha Patel, last seen together in the original film, but also promises thrilling action sequences and an emotionally charged storyline centred around the themes of separation and loss. Given the immense popularity of the first instalment, Gadar 2 has generated significant anticipation among fans, who are eager to witness the unfolding of this captivating sequel.
Teenage Mutant Ninja Turtles: Mutant Mayhem
Expected release: August 2023
Cast: Jackie Chan, Seth Rogen, Nicolas Cantu, Micah Abbey, Brady Noon, John Cena, Shamon Brown Jr., Ayo Edebiri, Ice Cube, Post Malone, Rose Byrne, Paul Rudd, Natasia Demetriou, Giancarlo Esposito, Maya Rudolph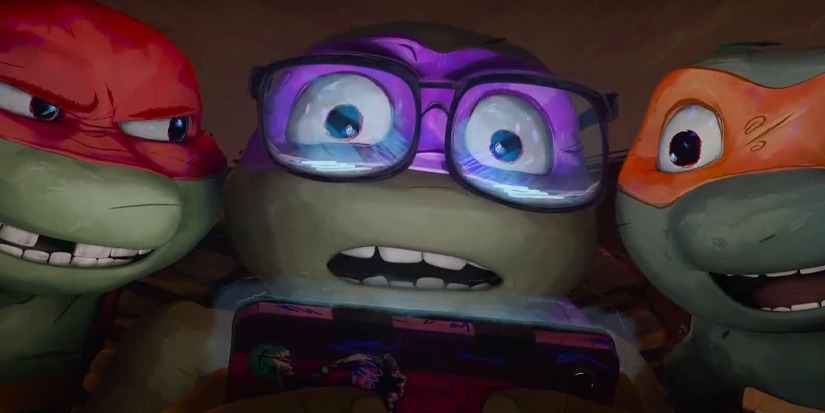 The 7th instalment of the Teenage Mutant Ninja Turtles film series is here! Directed by Jeff Rowe in his feature directorial debut, and co-directed by Kyler Spears, this film promises an exhilarating experience. With an exceptional ensemble voice cast, the Turtle brothers embark on a mission to win the hearts of New York City while facing off against a legion of mutants.
Get ready for an action-packed and comedic twist on the beloved Teenage Mutant Ninja Turtles franchise, featuring captivating new mutants such as Slash, a colossal turtle, and Splinter, a mutant rat. Set in a modernised New York City, the heroes reside in a concealed lair within the sewers. Their nemesis, a mysterious crime syndicate, threatens to conquer the city.
The Nun 2
Expected release: September 2023
Cast: Taissa Farmiga, Bonnie Aarons, Storm Reid, Anna Popplewell, Jonas Bloquet, Mezi Atwood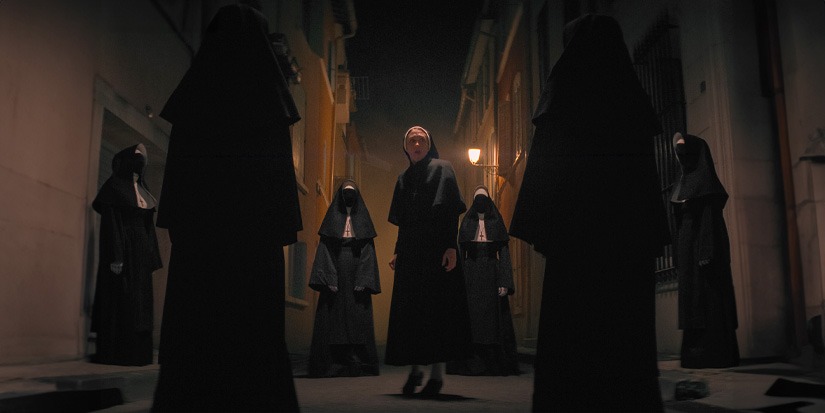 Get ready to be thrilled and terrified as "The Nun 2" approaches its highly anticipated release in September 2023. Directed by the talented Michael Chaves, this American gothic supernatural film is set to captivate audiences once again. Serving as a sequel to the successful "The Nun" (2018) and the 9th instalment in The Conjuring Universe franchise, "The Nun 2" promises to deliver a bone-chilling experience.
Set in 1956 France, the film follows the journey of Sister Irene and Sister Victoria, as they unravel the mystery surrounding the death of a young nun in a secluded abbey. Their investigation takes them on a chilling path, uncovering a dark secret that has remained hidden for centuries. In March 2023, the teaser trailer was released, providing a tantalising glimpse into the eerie setting and the return of the malevolent nun, Valak. Brace yourself for a haunting and suspenseful sequel that will keep you on the edge of your seat.
The Hunger Games: The Ballad of Songbirds and Snakes
Expected release: November 2023
Cast: Rachel Zegler, Hunter Schafer, Peter Dinklage, Viola Davis, Tom Blyth, Kjell Brutscheidt, Jason Schwartzman, Isobel Jesper Jones, Ashley Liao, Zoe Renee, Josh Andrés Rivera, Lilly Cooper, Carl Spencer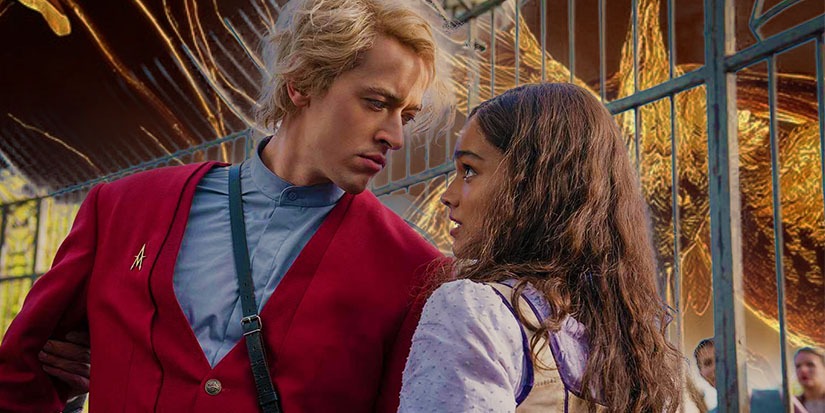 The Hunger Games franchise is set to make a thrilling comeback with its upcoming film, "The Hunger Games: The Ballad of Songbirds and Snakes." Directed by Francis Lawrence, this American dystopian science fiction action thriller is based on Suzanne Collins' 2020 novel of the same name. Serving as a prequel to the highly successful "The Hunger Games" film series, it takes viewers 64 years back in time, diving into the early life of Coriolanus Snow.
"The Ballad of Songbirds and Snakes" delves into the compelling story of a young Snow and his intricate relationship with Hunger Games tribute, Lucy Gray Baird. As audiences witness their journey, they also uncover the pivotal events that ultimately shape Snow into the tyrannical leader of Panem. This instalment is poised to be a darker and more politically charged addition to the Hunger Games franchise.
Wish
Expected release: November 2023
Cast: Ariana DeBose, Alan Tudyk, Chris Pine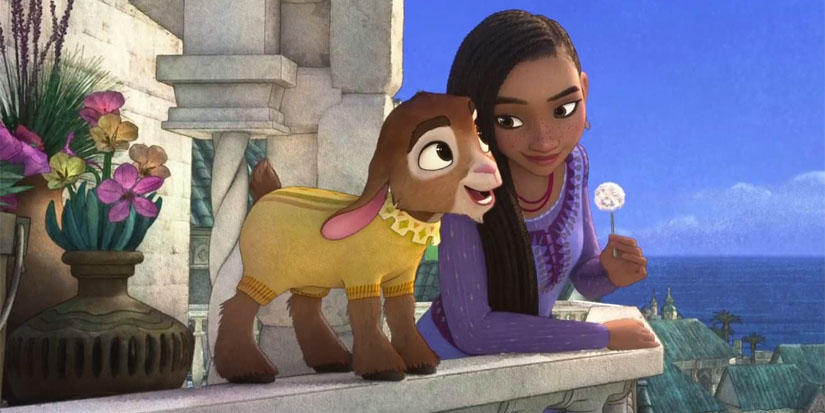 Directed by Chris Buck and Fawn Veerasunthorn, "Wish" will feature an impressive voice cast including Ariana DeBose, Chris Pine, and Alan Tudyk. The upcoming Disney animated movie will take viewers on a journey to the kingdom of Rosas, where a 17-year-old girl named Asha resides. In this land, people from all corners will gather to make wishes to the magical King Magnifico. However, they will soon discover that Magnifico is a cruel and self-centred ruler who only grants wishes that serve his own interests.
One fateful day, Asha will make an incredibly powerful wish, and it will be answered by a cosmic force – a playful and unpredictable creature known as Star. Driven by determination, Asha will be resolute in befriending Star. Together, they will embark on a daring mission to confront Magnifico and save Rosas from his oppressive rule. The poignant narrative will highlight the importance of self-confidence and the transformative power of friendship.
Wonka
Expected release: December 2023
Cast: Timothée Chalamet, Rowan Atkinson, Hugh Grant, Matt Lucas, Mathew Baynton, Olivia Colman, Ryan Gosling, Freya Parker, Sally Hawkins, Keegan-Michael Key, Natasha Rothwell, Tom Davis, Simon Farnaby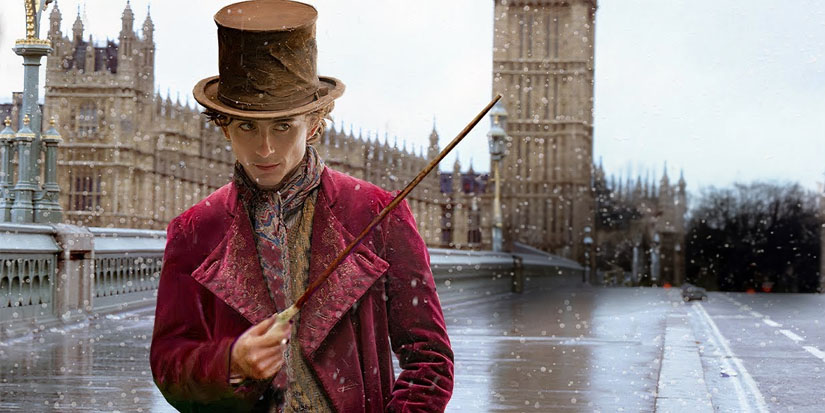 The much-awaited musical fantasy "Wonka," which is directed by Paul King, will soon be available for viewers on the big screen in 2023. This charming movie acts as a prelude to Roald Dahl's well-known book "Charlie and the Chocolate Factory" and its adored 1971 film version, "Willy Wonka & the Chocolate Factory." Audiences will be transported to a young Willy Wonka's world as he embarks on captivating adventures, including his fateful encounter with the lovable Oompa-Loompas.
The film's ensemble is truly impressive, with rising star Timothée Chalamet, taking the centre stage portraying the eccentric chocolatier during his early days. Joining him is the comedic brilliance of Keegan-Michael Key, and British actor Rowan Atkinson (better known as Mr Bean). "Wonka" promises to be an extraordinary cinematic experience, transporting viewers to a world filled with wonder, music, and unforgettable characters.
Aquaman and the Lost Kingdom
Expected release: December 2023
Cast: Jason Momoa, Amber Heard, Ben Affleck, Emilia Clarke, Patrick Wilson, Nicole Kidman, Yahya Abdul-Mateen II, Michael Keaton, Willem Dafoe, Indya Moore, Randall Park, Dolph Lundgren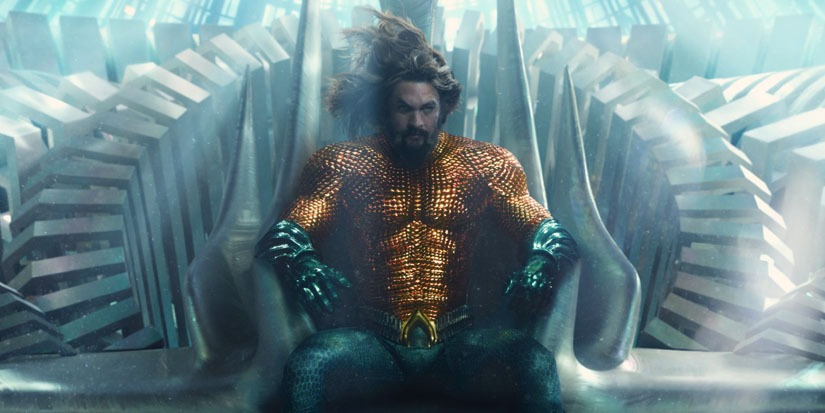 Aquaman and the Lost Kingdom will be an upcoming American superhero film based on the DC Comics character Aquaman. It is set to serve as the sequel to Aquaman (2018) and will mark the 15th and final instalment in the DC Extended Universe (DCEU). The film will take place several years after the events of its predecessor, as Aquaman endeavours to unite the seven underwater kingdoms of Atlantis. However, he will find himself compelled to forge an uneasy alliance with an unlikely ally when a menacing ancient threat emerges, capable of wreaking havoc on the entire world.
Originally slated for release in 2022, the film was postponed to December 2023, due to the COVID-19 pandemic. With a reported budget of $205 million, it will stand as one of the most expensive superhero films ever made. Audiences can look forward to the introduction of a plethora of new characters, including Karshon, the Shark God; Stingray, a half-man, half-ray superhero; and Atlan, the first king of Atlantis.
From big-budget blockbusters to gripping sequels and thought-provoking dramas, there is a movie for everyone. Whether you're eagerly waiting for the return of your favourite characters, the culmination of epic sagas, or the exploration of fresh narratives, 2023 promises to deliver memorable and captivating movie experiences.
So mark your calendars, grab your popcorn, and get ready to embark on an incredible cinematic journey!