Your favourite Open Air Cinema has moved to Bo'Valon Mall for an even better movie viewing experience! Let the Magic happen under the stars of Mahebourg and relive the best movie moments where the history of Mauritius started.
We take your movie nights to another level
The Concept:
Up your movie night game with Ciné Sous Les Étoiles at Bo'Valon Mall. Live the outdoor cinema experience, allowing the magic of the night to sway you into a movie universe. At Ciné Sous Les Étoiles, you will be viewing your favourite movies, comfortably seated, under the sky draped with a million stars. A truly enchanting experience to live with your special one, family or friends. For you who love movies, we are taking you to the next level of movie viewing. Feel the excitement of being at the cinema while enjoying the perks of being outdoors. You will love the mini-festival ambience at the screenings, which only adds to the uniqueness of this outdoor cinema experience.
The Venue: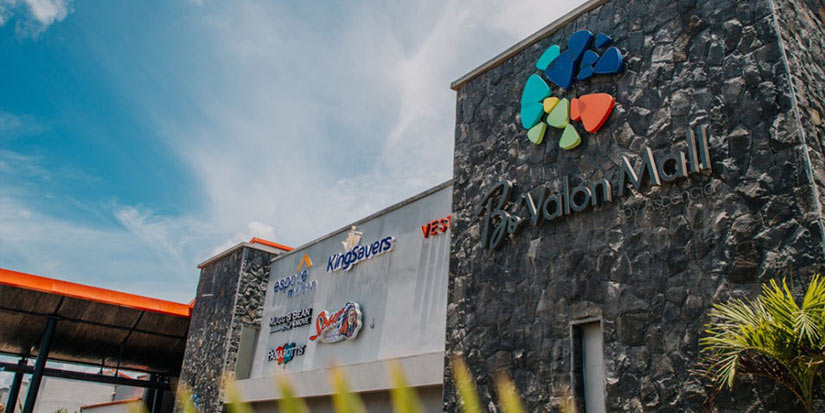 Situated in the south east of the Island, amidst the natural beauty and rich history of the Grand Port region is Bo'Valon Mall. Right at the edge of the shopping mall is a cosy, secluded area, where the movie magic happens. Set in a verdant green area with manicured lawns, sandy lanes and landscaped gardens, Ciné sous les Étoiles Bo'Valon offers all that you need for the perfect movie night where not only the movie scenes will be memorable, but the charm of the place as well.
Bo'Valon Mall houses over 46 shops and a spacious food court. It is a convenient location for all your shoppings and ending it on a magical movie note. The venue has all the facilities to ensure you have a comfortable time. It even includes parking spots and washrooms.
The Seating Options:
Lay back on a comfy lounger surrounded by greenery and a cool night breeze at the open-air cinema at Bo'Vallon Mall. Ciné sous les Étoiles offers different seating options to accommodate your preference. Bring your Own Seat, Classic, Premium and VIP Nest are the 4 seating options available, consequently the 4 types of tickets you can purchase.
Classic tickets offer a comfortable reclining deck chair, Premium tickets offer a luxurious single-seater sofa, whilst the VIP Nest tickets offer an Ultra Sofa Bed, ideal for lounging in maximum comfort. The Bring your Own Seat category only grants you access to the venue with no seating provided – you will have to bring along your own seating. Since the weather can get quite chilly in the evening, you can bring along a cardigan, jacket, sweater, blanket or anything to keep you warm.
Reminisce your Favourite Movie Moment
Do you remember that movie that had you on a roller coaster of emotions and left you speechless by the end? What if we tell you, you are about to relive all those feelings again, this time the excitement amplified by the setting!
Witness holiday love blooming again while Johnny Castle and Baby fall in love dancing and feel your heart sinking along with Noah and Al during their lifelong fight for love. Romance is re-invented under the stars with Ciné Sous Les Étoiles at Bo'Valon Mall. Cry with laughter, jump with surprise, feel your heart racing in anticipation with the animated movies on screen and the action movies you grew up with. You will rediscover the emotions movies can get you to experience!
We have an exciting lineup of your favourite blockbuster movies – a movie for everyone; from rom-coms to family animated movies you can be sure to find one to suit the mood of your movie night.
Check out Ciné Sous Les Étoiles movie lineup and screening schedule here: Ciné Sous Les Étoiles
Relish if you feel Peckish
Because only popcorn feels so yesterday now, at Ciné Sous Les Étoiles at Bo'Valon Mall, you can feast while you enjoy your movie!
A real treat for the foodie, Bo'Valon Mall is fully equipped with snacks, sweets as well as drinks, to keep those movie munchies at bay before the movie screening.
Offering complete access to the food court of the mall, you can satisfy any cravings from sweet treats like ice cream and pastries to meals including Chinese Food and Indian Dishes. Up for something light? Then Pizzas, French Fries and tons more are on offer.
Book your tickets in 3 clicks
You can buy tickets directly online through this website, or via our ticket partners.
For online bookings on the Cinesouslesetoiles.mu website, simply select 'Book Now' on your preferred screening from the Movie Schedule, select the ticket category and the number of tickets before proceeding to checkout. You can also visit our ticketing partner websites, Otayo.com and Deals.mu to purchase your ticket online. Please note that for all online tickets you can pay through Credit Card, MCB Juice or a Bank Transfer.
If a screening is sold out, subscribe to our newsletter and follow us on social media so that you'll be the first to know about any further ticket releases to sold-out shows, as well as future events you can attend instead.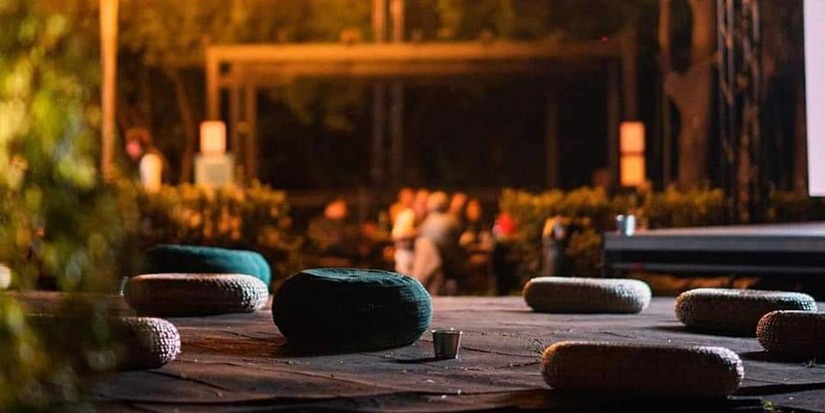 Hire an Outdoor Cinema for your Private Event
Your next event will be the talk of the town for quite some time! Host your private event at Ciné Sous Les Étoiles, Bo'Valon Mall, and let your guest marvel at the whole setting. What better way to bond with those who matter than around a good movie under a sky sprinkled with stars!
Your corporate event at Ciné Sous Les Étoiles will be a hit and leave your guests mesmerized. With a private screening of your favourite movie and a team dedicated to creating a lasting impression on your guests, your event will be a memorable one! The team will take care of everything from the seating arrangement, the decor to the sound and lighting. All you need to do is sit down, relax and enjoy the movie!