Attention Movieholics! Ciné Sous Les Étoiles presents to you an innovative cinema experience at Mont Choisy Mall, Grand Baie. Come in groups of friends, with your family, or hand-in-hand with your partner to watch the award-winning movie, Grease (1978).
From fairy-lit trees, to a lounge area and a bar, the Open Air Cinema event has everything to help you settle under the stars setting to watch, (or why not rewatch), this musical romantic comedy movie on Saturday, 30th of January 2021.
Generally, romantic movies are classified into cringeworthy, cheesy, or incredibly powerful emotional and deliberate pieces. However, Grease (1978) hits just the right spot of this scale, and will get you feeling a ton of ways.
The starring leads with Greaser, Danny Zuko and Sandy Olson, an Australian transfer student, who fall for each other but later find themselves in a complicated situation.
Ciné Sous Les Étoiles Preview – Grease (1978)
Based on the 1971 movie going by the same name, Grease is an American musical romantic comedy released in 1978, directed by Randal Kleiser and written by Bronte Woodward. The film cast includes Danny played by John Travolta, Olivia Newton-John as Sandy, and the leader of the Pink Ladies, Betty Rizzo, played by Stockard Channing.
As the summer of 1958 is coming to an end, Sandy and Danny fall for each other, but come to a point of separation. Conversely, fate decides to reunite the former lovebirds at Rydell High but this time with a twist. Danny has become the rebellious leader of T- Birds, the Greaser gang, and is urged to claim his acquired reputation among his friends. On the other hand, Sandy joins an all-girl band "The Pink Ladies" led by Rizzo. Will a fundamental change be the sole way to win Danny's heart?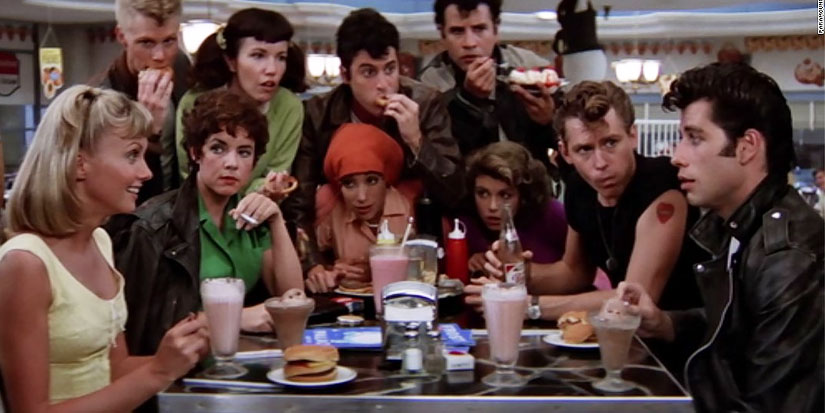 Open Air Cinema at Mont Choisy Le Mall
The renowned film, Grease (1978) is brought to you by Ciné Sous Les Étoiles at Mont Choisy Le Mall, Grand Baie. Don't forget to join us for a unique and thrilling cinematic adventure on Saturday 30 January 2021.
Ciné sous les Étoiles is the pioneer of Open Air Cinema in Mauritius, that brings to you Hollywood and Bollywood hits under the stars. Fear not, there will be more screenings in the future for everyone's taste. You will truly be captivated by the natural setting either bundled up on a plush VIP sofa bed that comes with a comfy pillow, a luxurious sofa, or reclining deck chair. You can even bring your own seat!
Feel free to get yourself some popcorn or beer from the bar to enjoy the movie, or even to relax in the lounge area.
Bring Your Own Seat– Rs 150
Classic – Rs 250
Premium – Rs 350
VIP Nest – Rs 1000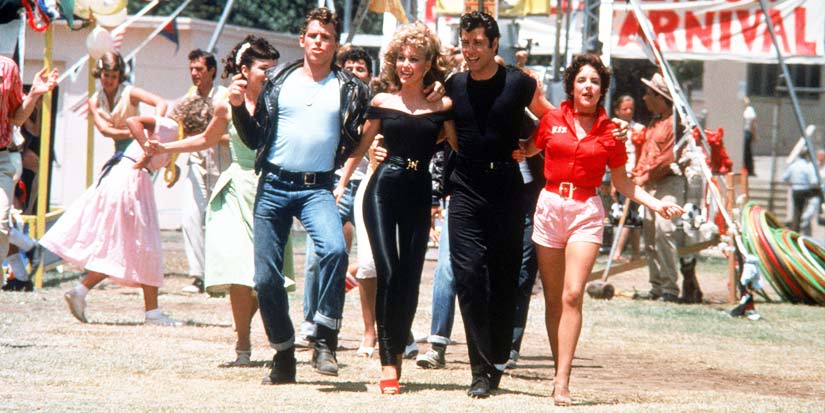 Grease (1978) – Box Office
– Critically and commercially seeking, Grease was very successful and went on to become the highest-grossed musical film of the time.
– Grease's soundtrack won the 2nd best-selling album of the year in 1978 for the US, as well as an Oscar nomination at the 51st Academy Awards for the track "Hopelessly Devoted to You".
– In 1982, Grease 2 was released, a sequel of the franchise. It starred Michelle Pfeiffer and Maxwell Caulfield as a new class of greasers. Not many of the original cast members got to reprise their roles.
– Its re-issue in 2018 for the movie's 40th anniversary grossed $1 million.
– The National Film Registry by the Library of Congress selected Grease (1978) for preservation in 2020, classified as being "culturally, historically, or aesthetically significant".
– Till date, $189,969,103 has been grossed domestically for Grease, and $206.2 million internationally, which totals to a whopping $396 million globally.