The joy of Christmas, who doesn't love Christmas? One of the most globally celebrated days of the year. Even if you are not religiously related to Christmas, it is still a beautiful time to spend with friends and family. It also offers free time off work because everyone likes holidays.
Who really enjoys Christmas the most though? Kids do. Why? Because they always expect to see gifts under the lit Christmas tree- presents of things they would have asked for from Santa (parents are our heroes) and spend the day with family and friends filling their bellies with all sorts of food.
Sometimes though, we may not always be in the Christmas spirit and there is just no excitement that comes from one of the most joyous times of the year. How do you get out of that funk? Funnily enough, it comes from the most unlikely creature, the Grinch.
Maybe you know the story of the Grinch, maybe you don't. Here's a quick rundown. The Grinch is about a green little grump that gets extremely aggravated when Christmas time approaches. He is a quiet little creature yet all his neighbors celebrate Christmas with a bang, much to his distaste. When they decide that the party this year must be bigger and better than the rest, the Grinch decides that the only way to finally have his peace of mind is to pose as Santa Claus and steal Christmas so that Whoville can be silenced once and for all. All that changes when he meets a young girl who shows him the spirit of Christmas through her generous holiday spirit that ends with him having a change of heart.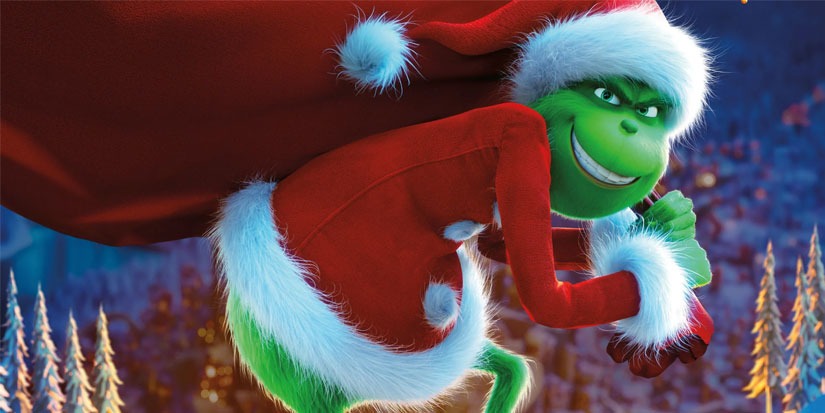 With a Hollywood heavy hitter like Benedict Cumberbatch voicing the Grinch along with superstar artist and figurehead Pharrell Williams taking you through the movie as the narrator, the Grinch story is easy to follow with a clear and positive message: feel that Christmas Spirit! Quite a simple premise executed with nearly flawless visuals and a funny heartwarming charm, the movie is perfect for the whole family to enjoy.
The Grinch is a story meant to show you that even a small show of compassion and caring for each other can make anyone smile and feel the spirit and what better way to feel the love than under the stars with your loved ones at Ciné Sous Les Étoiles.
Spend the night with your family, friends and all those you hold dear under the nighttime sky watching a Christmas classic on the 28th of December at Mont Choisy Le Mall.
Book here: https://cinesouslesetoiles.cinema.mu/movie.php?link=the-grinch