Cinema is no doubt one of the wonders of the present age. Ever since its conception, moving pictures have proven to be far more than just a simple tool for entertainment. Throughout history, individuals have manipulated this technology, not only to tell stories but also as a unique channel to broadcast opinions — opinions that have gone on to change the perspective of entire generations and achieve real change. And definitely, cinema is one of the forms of entertainment that have the power to leave young and old in awe.
The history of film began in the 1890s, when motion picture cameras were invented and film production companies started to be established. Because of the limits of technology, films of the 1890s were under a minute long and until 1927 motion pictures were produced without sound. The first decade of motion picture saw film moving from a novelty to an established large-scale entertainment industry. The films became several minutes long consisting of several shots.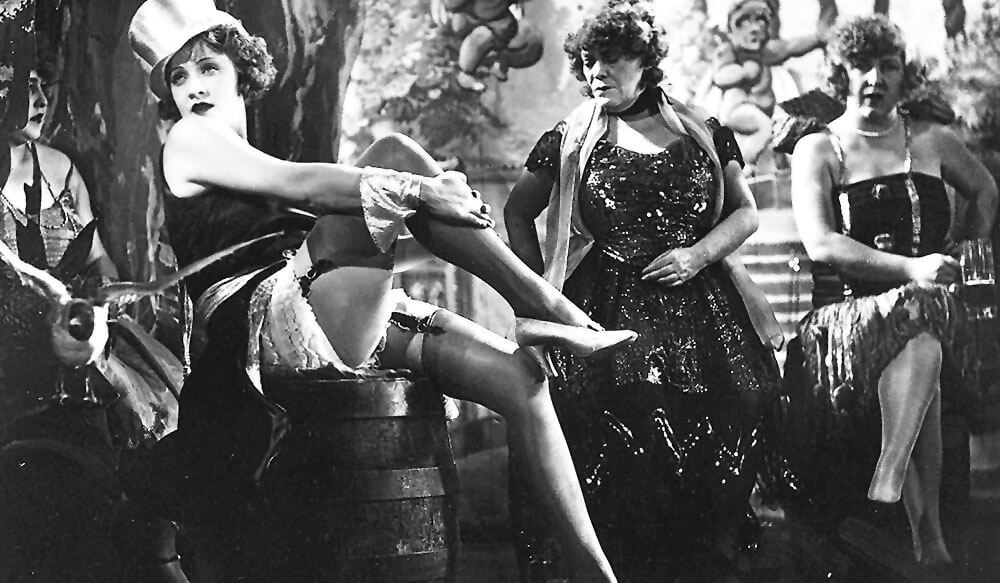 The first rotating camera for taking panning shots was built in 1898. The first film studios were built in 1897. Special effects were introduced and film continuity, involving action moving from one sequence into another, began to be used. Film would not be what it is today, if it weren't for the following five top pioneers of 19th century cinema. They pushed the boundaries of what was possible, and their contributions have had a lasting effect on film as we know it.
The Lumière Brothers (Auguste: 1862 – 1954, Louis: 1864 – 1948)
The French have been quite influential to the progression of cinema. Auguste and Louis Lumière created the Cinématographe in 1895, a device that records film stock and projects the footage on screen. This invention marked the start of the silent era and film, as we know it.
One of their influential films was L'Arrivé d'Un Train En Gare De La Ciotat (Arrival of a Train at La Ciotat Station). While it was merely a train moving quickly down the tracks, it was the angle of the shot that made all the difference.
As the train moved steadily towards the screen, the audience truly believed the train was going to hit them. It was the first time that a film provoked fear in its audience.
George Méliès (1861 – 1938)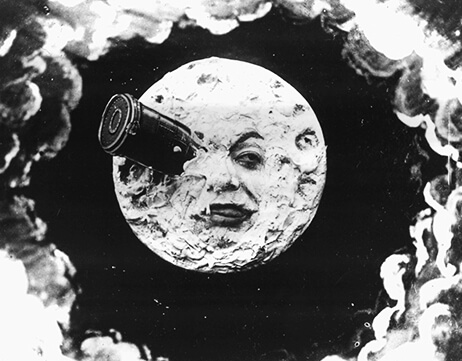 George Méliès is another influential French filmmaker. He did something that no one else had ever done- he told stories. Before Méliès, films were about very ordinary, everyday things, but Méliès' work was imaginative. He told stories of supernatural places and used very elaborate sets and costumes (similar to those found in plays) to transport his audience to another place. His film Un Voyage Dans La Lune (A Trip to the Moon) still stands out amongst other films for its imagery and creativity.
James A. Williamson (8 November 1855 – 18 August 1933)
James A. Williamson was a Scottish photographer and a key member of the loose association of early film pioneers was a Scottish photographer and a key member of the loose association of early film pioneers. He concentrated on making films taking action from one place shown in one shot to the next shown in another shot in films like Stop Thief!, made in 1901, and many others. He also experimented with the close-up, and made perhaps the most extreme one of all in The Big Swallow, when his character approaches the camera and appears to swallow it.
---
A glimpse of cinematographic history in Mauritius
The first movie projectors were introduced in Mauritius by J. David M. Pilippas and 19 February 1897. The first public meeting of cinema took place at the Casino de Curepipe and many cinemas have started to emerge.
During the years 1950 – 1970s, whilst not many families had a television set, the Government had set up the mobile cinema to provide entertainment to the inhabitants. The structure was a mobile vehicle equipped with a projector and the display screen hanged outside, be it on a tree or a building wall etc. Shows would normally start at 7 p.m and was free, but standing, or one could bring his seating facility if necessary or just simply by sitting on the ground.
It was an open-air session where everyone could enjoy any available shows; be it documentaries or movies. Shows were all in black and white. The meeting place would sometimes be by the sea, open football grounds or any available open space that could accommodate the facility. For an entertainment of the time it was sensational as most would say and a very pleasant experience.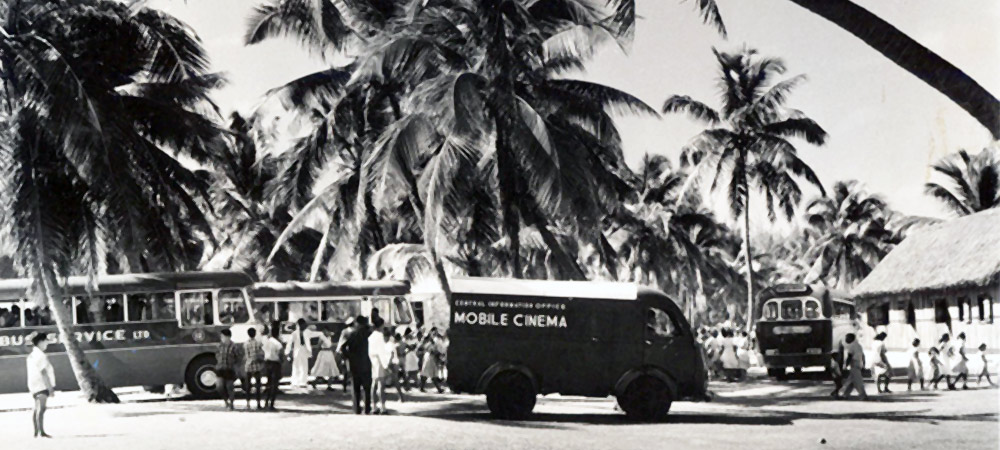 This media was also used by the Government (Central Information Office) through aggressive campaigns on Family planning in the 1960s, which in this case were mostly documentaries.
Cinemas were completely different then; sometimes a single access would grant viewers with up to 3 consecutive movies, and mind you, they weren't those '1h30' movies, but full 3 hours movies.
During the 1950s – 1980s, Vacoas town had 3 Cinemas, Today it has none. The Metro cinema in Vacoas was a very famous cinema of its time. It was owned by the Moosun family who had 2 other Cinemas, namely, Modern Cinema and Milan Cinema.
---
Cinemas today in Mauritius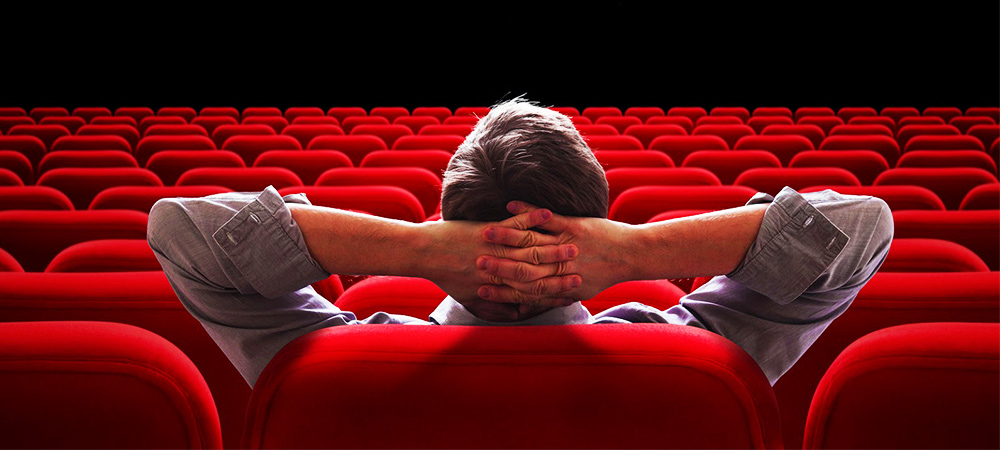 The Star Cinemas are located at Bagatelle, Caudan, La Croisette and Curepipe. With these strategic locations within the shopping complexes, which has been drawing huge crowds since in their opening. The 2 halls of Cine Klassic located at Caudan itself, can accommodate 800 and 600 persons.
MCine, located at the popular Trianon Shopping Park, opened its doors in 2014 equipped with technologies and innovations to dazzle Mauritian movie lovers. Bringing the best Hollywood and Bollywood blockbusters to cinema fans, MCine indeed assures you an unbeatable movie experience. The cinema complex at Trianon consists of 3 movie halls: hall 1 with 245 seats, hall 2 with 231 seats and hall 3 with 156 seats. All halls have wide screens which assure HD images and offer an optimal projection of 3D movies.
With a clear objective of expanding, MCiné Flacq inaugurated its three theatres on Friday 12 August 2016, targeting the inhabitants of the Eastern region, being the only cinema in this part of the country. Two of the theatres have 144 seats while the largest is equipped with 244 seats.
Cine City, previously known as Majestic, is located at La Poudrière Street, Port Louis, at the right end of the famous company Garden. The cinema hall has freshly been renovated in 2013 and it now has a new modern look and caters to movie lovers from various walks of life.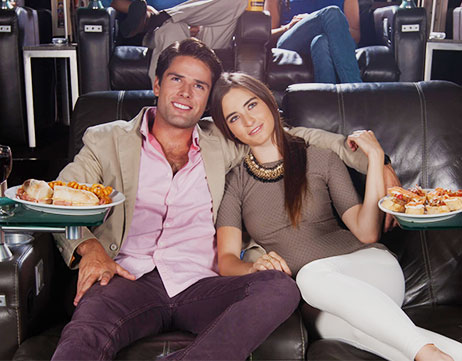 Cine Kings is located in Vel Plaza building in the heart of Goodlands. Rebuilt in 2000, the film venue opened up as the modern Cine Kings. Ever since, it has been welcoming the public for both Hollywood and Bollywood movies.
Sirsa Cinema, located in Castel is one of the oldest movie theatres in Plaine Wilhems. When it comes to the "film culture" in the Central Plateau, Sirsa is fondly remembered by many as one of first movie theatres to have screened Bollywood releases.
Cine Metropolitan, one of the popular cinema halls in the south of Mauritius is located in Vieux Moulin Shopping Complex, Rose-Belle. Situated in the happening town of Curepipe,
Novelty cinema is found in close proximity to Jan Palach Square. Since the area is mainly frequented by youngsters, the popular movie theatre is always crowded with young movie buffs.