Cast: Alia Bhatt, Ranveer Singh, Dharmendra, Shabana Azmi, Jaya Bachchan
Karan Johar strikes again with a new Bollywood romantic comedy family drama film, 'Rocky Aur Rani Kii Prem Kahaani', taking you through an epic old-age love story in a new-age era.
In a world filled with predictable narratives and plots, Rocky Aur Rani Kii Prem Kahaani shines as a breath of fresh air. Starring Alia Bhatt, Ranveer Singh and other Bollywood living legends, the movie has garnered attention not just for its star-studded cast but also for its ability to seamlessly blend laughter, romance, and introspection into a cinematic masterpiece.
Celebrating Wit, Charm, and Emotion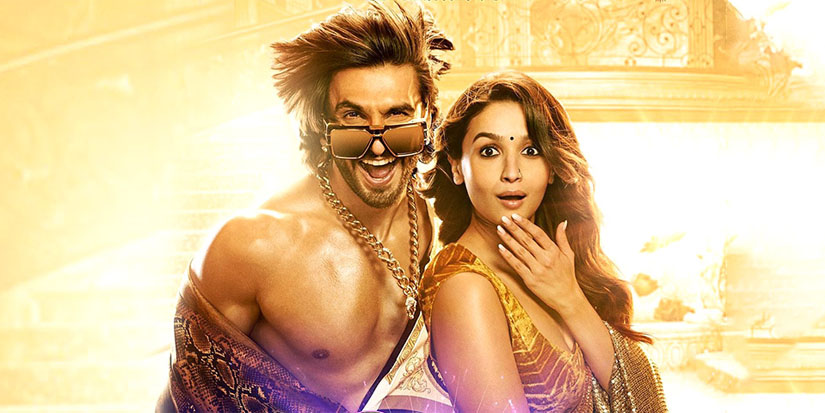 Right from the opening frame, "Rocky Aur Rani Kii Prem Kahaani" unveils itself as more than mere entertainment; it's a celebration of wit, charm, and deep emotion. The dialogues, brilliantly written, deliver a steady stream of humour that keeps the audience in fits of laughter.
Yet, the film's allure goes beyond humour; its tight and engrossing screenplay seamlessly weaves a narrative that effortlessly transitions between uproarious laughter and poignant introspection.
A Stellar Cast and Captivating Performances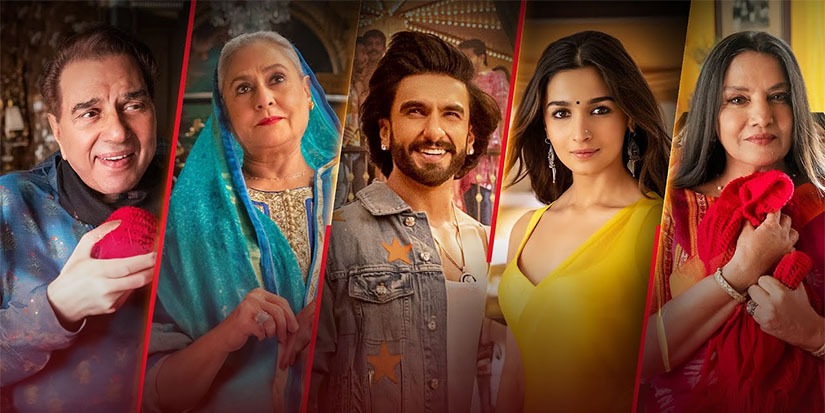 Undoubtedly, Rocky Aur Rani Kii Prem Kahaani's most unforgettable aspect is its powerhouse cast, featuring Bollywood stars Alia Bhatt and Ranveer Singh as main leads.
Shabana Azmi and Jaya Bachchan breathe life into their characters, forming the very backbone of the film. Dharmendra's portrayal stands as a masterclass in silent yet potent acting, with every gesture and expression conveying volumes.
Ranveer Singh: A Burst of Energy and Charisma
Ranveer Singh ignites the screen as a firecracker of energy and charisma, effortlessly embodying the character of Rocky Randhawa. His impeccable comic timing seamlessly transitions between uproarious hilarity and profound emotional moments.
Sharing the frame with Alia Bhatt, their chemistry sizzles, dispelling any initial scepticism and creating a magical on-screen pairing.
Shabana Azmi's Indelible Mark
Shabana Azmi's character, a matriarch marked by enduring love and resilience, leaves an indelible mark. Her battle against abuse and her son's unconventional upbringing is depicted with sensitivity and bravery.
Alia Bhatt's confrontation with Rocky's father serves as a crescendo of liberal frustration, mirroring a society grappling with its own limitations.
A Symphony of Colours, Costumes, and Music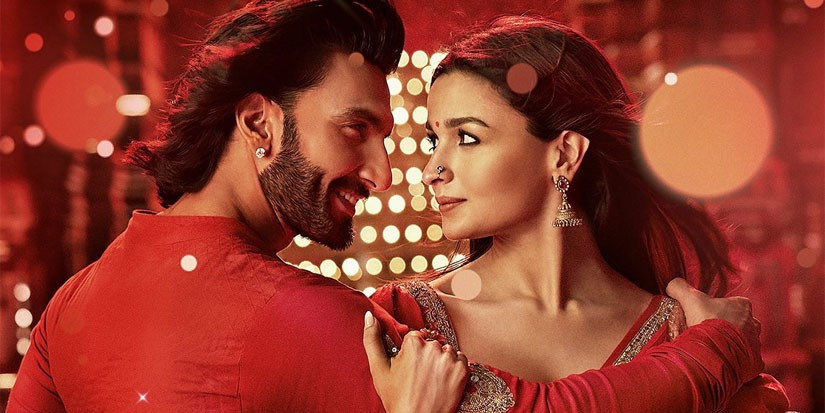 Rocky Aur Rani Kii Prem Kahaani's narrative is further enriched by a symphony of colours, costumes, and music. The costumes become extensions of the characters, while the music, including nostalgic song covers including 'Abhi Na Jao Chod Ke', enhances the movie's tempo and mood.
More to that, the melodious track 'Kudmayi' stands out as the ultimate wedding song of 2023. Describing the song, Karan Johar conveyed – "Love's got a new song – Kudmayi is out now for your heart to be filled with all things prem". And not to forget, the energetic party number 'What Jhumka?', sung by Arijit Singh and Jonita Ghandi.
A Tale of Two Halves: Laughter and Deeper Themes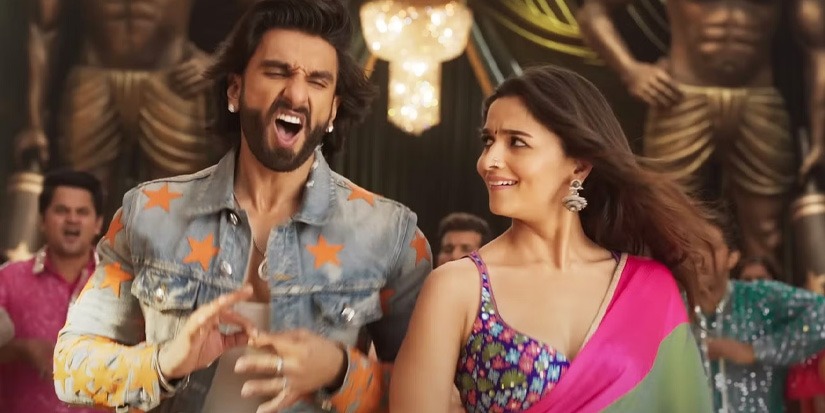 The movie's structure stands as another triumph, with the first half offering a riot of laughter and the second half delving into more profound and serious themes.
The transition is handled with finesse, as the film navigates weighty issues while staying true to its mainstream appeal. With a runtime of just 180 minutes, the pacing remains unflagging, holding the audience's rapt attention from beginning to end.
Rocky Aur Rani Kii Prem Kahaani – A Tapestry of Complex Relationships and Self-Discovery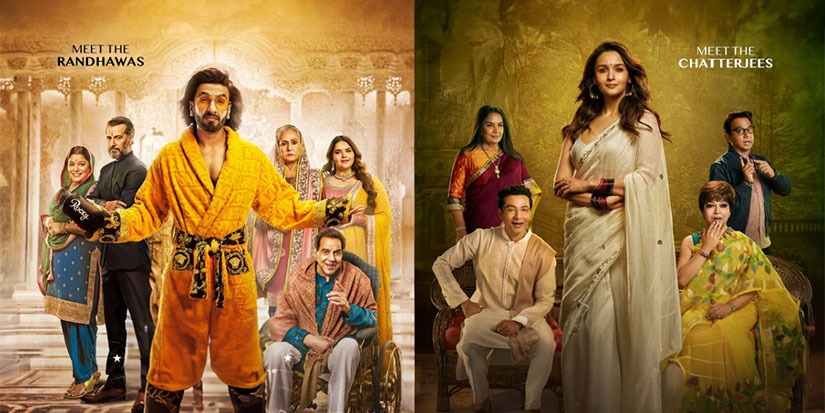 Beyond the laughter and romance lies a tapestry that interweaves the complexities of human relationships. Rocky Aur Rani Kii Prem Kahaani gracefully tackles disparities, prejudices, and the journey of self-discovery.
Each character grapples with their flaws, and growth is portrayed as a process of acknowledging imperfections and evolving through mature decisions.
Visual Splendour and Emotional Engagement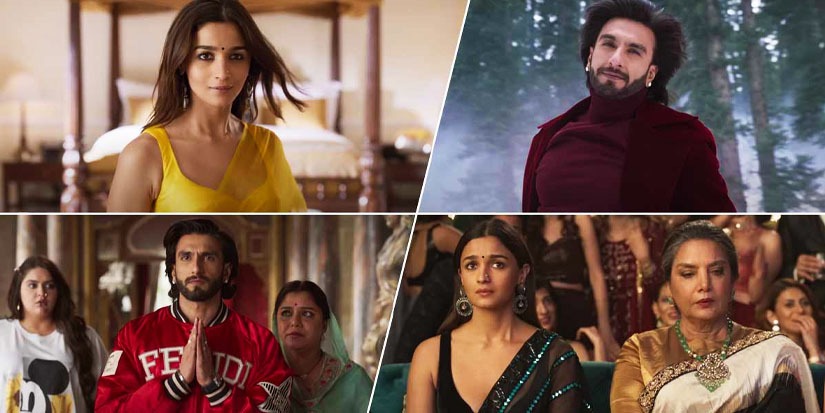 The movie's undeniable strength lies in its visual splendour. The art design, intricate attention to detail, and lavish sets coalesce to create a world that's both visually captivating and emotionally engaging.
Filmed in Mumbai, New Delhi, and Jammu & Kashmir, Rajasthan, Bulandshahr and partly in Russia, each frame makes the film a visual treat that's hard to resist.
Rocky Aur Rani Kii Prem Kahaani – A Must-Watch Bollywood Masterpiece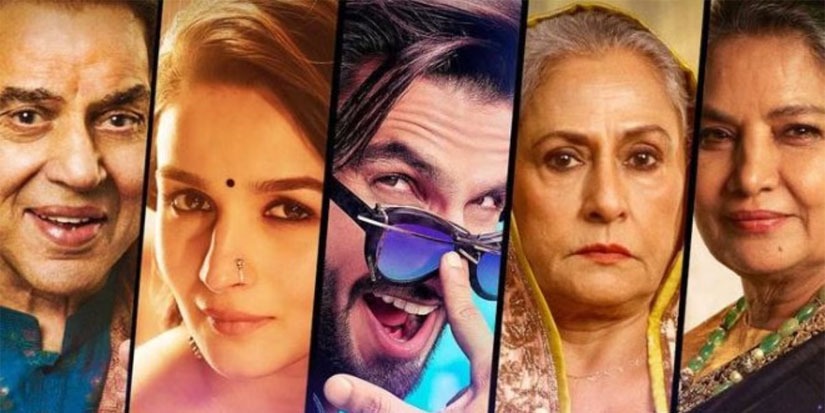 In conclusion, Karan Johar's "Rocky Aur Rani Kii Prem Kahaani" is a cinematic gem takes us on a journey through laughter, tears, and self-discovery, offering a tantalising blend of entertainment and introspection.
Get ready to unlock a treasure trove of emotions as you watch "Rocky Aur Rani Kii Prem Kahaani. Check out this movie in cinemas now!