Will Smith and Martin Lawrence are both in their 50s but there's no aging out of action franchises (as we saw with Hamilton & Schwarzenegger last summer in Terminator Dark Fate). The first Bad Boys arrived in 1995(Bad Boys franchise) as an instant smash and its sequel waited until 2003(Bad Boys II) but audiences haven't fallen out of love in the long gaps. After 17 years of waiting, we finally got to see the bad boys of Miami grow up with Bad Boys For Life.
So, what's in bad boys for life?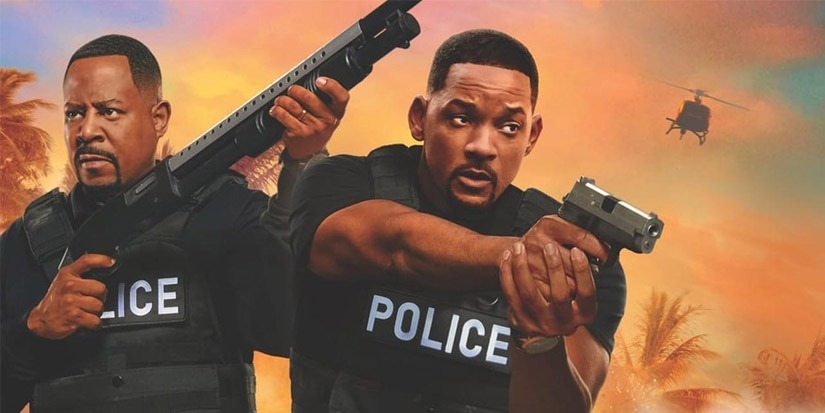 In one sentence, this final movie in the trilogy is a "terrific buddy comedy with heart and great action.''
Lovers of action movies look for one main thing: action. As long as the violence therein is palpable, anything else happening is acceptable. This is the case with Bad Boys for Life. Bad Boys for Life arrives as a breath of fresh air showing that not only could a sequel to this franchise entertain and excite, but also that one arriving so late could still find the magic. Smith(Mike) and Lawrence(Marcus) hop back into some fantastic chemistry, the script offers both heartfelt interactions and some truly bonkers beats, and the action is big, has practical stunts, fights and shootouts.
Old-school cops Mike Lowery and Marcus Burnett teamed up to take down the vicious leader of a Miami drug cartel. Newly created elite team AMMO of the Miami police department along with Mike and Marcus go up against the ruthless Armando Armas. In the end, Armando survived but was imprisoned for murders, and Marcus rejoined the force to combat more bad guys with Mike. Of course, there was a ton of backstory explaining how any of this came to past, and it was also revealed that Mike was in fact Armando's father!
Bad Boys for Life is certainly one of those few, great action sequels that just gets bigger and better with great humour on the side that has also been on an upward trend. What more can anyone ask for? For some, Bad Boys For Life is the perfect ending for the series; others hope for more Mike and Marcus in the future. It is arguably one of the best movies released in early 2020.