Re-live Allie and Noah's romantic tale at Ciné Sous Les Étoiles on the 5th of March 2021.
Paradise Cove in collaboration with Ciné Sous Les Étoiles will be showing one of the most beloved modern-day cinema dramas, The Notebook directed by Nick Cassavetes.
The storyline is a classic poor boy marries rich girl but the authenticity of it makes the viewers grasp on every scene and feel for the characters with utmost enchantment. The movie starts with an elderly man reading from a notebook to a nursing home resident. The man, played by James Garner is supposed to be old Noah Calhoun and the woman he reads to, Allie – The love of his life, played by Cassavetes' mother, Gena Rowlands.
We get thrown into a flashback of a countryside love story spiked with sweet young love and blossoming into this tangy melodrama which ensures a heart tightening grip until the end.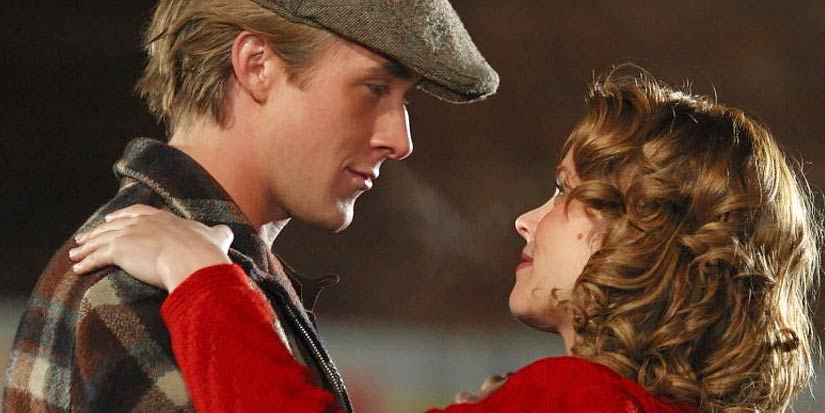 The Notebook based on Nicholas Sparks novel sparked from a real-life story
The telltale story of Allie Hamilton and Noah Jr. Calhoun has been making people cry since 1996. Sparks has released The Notebook in 1996 and he talked about how he was inspired by his ex-wife's grandparents marriage and love story and decided to immortalise their love and preach that true love exists through this novel.
The book talks about how the lovebirds would meet and be at each other's throats back in 1941 and be separated because of the war only to meet and face an even bigger challenge to their love which involved families and societal construct of how members of the 'lower and higher societies' cannot be together. As the story unfolds, we see how obstacles keep cascading over the lovers and how they would overcome them. Sparks' novel is a real ode to true love and to the real characters he inspired himself from.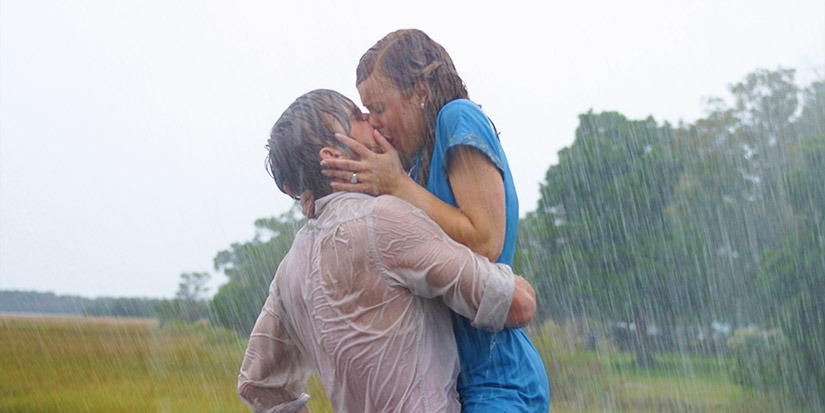 Ryan Gosling and Rachel McAdams as Noah and Allie
One of the most evident reasons this movie made it to the top romantic dramas ever is undeniably the on stage chemistry between Gosling and McAdams.
Although Cassete did report they were not the best of friends on the set, we could not see an even better duo than them for our heartthrob couple Allie and Noah. Gosling portrays to perfection the handsome tall blonde worker who is too poor to fall in love with uptight young debutante of a wealthy family, Allie. The actor who appeared with Denzel Washington in Remember the Titans and who played Hercules in the Young Hercules series proved his versatility as an actor by taking the role of Noah. Gosling's co-star, Rachel McAdams, has also featured on the small screens with her roles in True Detective but we remember her most for her role as Regina George in Mean Girls and Sacha Pfeiffer in Spotlight. Rachel was thought to complement Gosling on screens and hence beat out Britney Spears and Reese Witherspoon who were both considered for the part. Rachel's audition for Allie was out of the ordinary, Gosling recalled. She dived right in and even the casting director had to stop recording since he was moved to tears.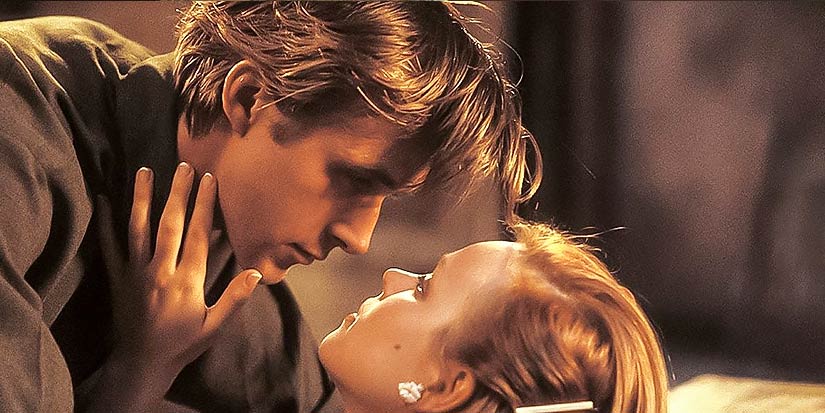 Watch The Notebook at Paradise Cove on the 5th March 2021 at 8p.m
Tickets are available online:
Standard – Rs 300
Premium – Rs 900
Free access to Sundowner session as from 5pm, prior to the movie
1 complimentary Tapas Platter
1 Cocktail
VIP Seating at movie time
Book your tickets at Cine sous les Etoiles for The Notebook at Paradise Cove