Celebrating a century of Walt Disney Animation Studios, the unconventional Disney princess movie 'Wish' is gearing up to make all your wishes come true.
Step into a world where wishes & dreams come true as Disney unveils 'Wish', its upcoming animated movie – a jubilant celebration marking the 100th-anniversary of Disney magic.
Directed by Chris Buck ('Frozen II') and Fawn Veerasunthorn ('Raya and The Last Dragon'), this original fairy tale promises a musical journey and a sprinkle of magic to the studio's legacy.
Expected release: November 2023
Unlocking the Kingdom of Wishes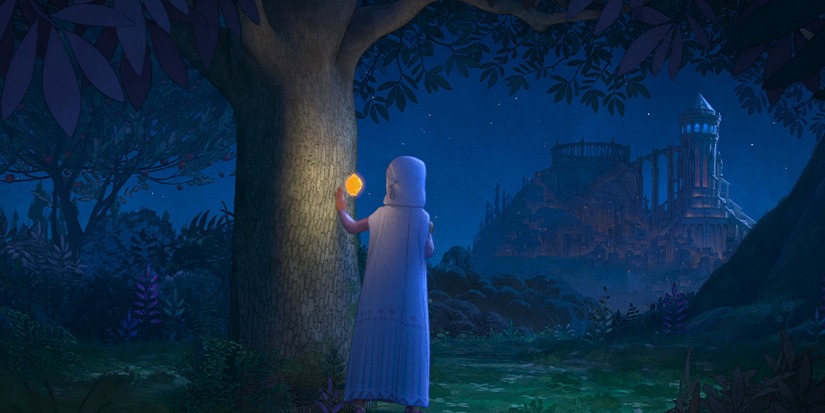 Disney is taking us on a magical journey to the enchanting Kingdom of Rosas, nestled off the Iberian Peninsula. Often called the "kingdom of wishes," this magical realm is where people's wishes from around the world come to life.
The making of 'Wish' involved breaking creative barriers, mirroring Walt Disney Animation Studios' pioneering spirit a hundred years ago.
Veerasunthorn says, "We have been inspired by so many iconic films over Disney Animation's 100 years, especially stories where we explore the power of someone with a wish, combined with the conviction to make that wish come true. Being able to honour that legacy with this incredible story and these amazing characters has been a joy for our entire team."
Meet Asha: The Unconventional Disney Princess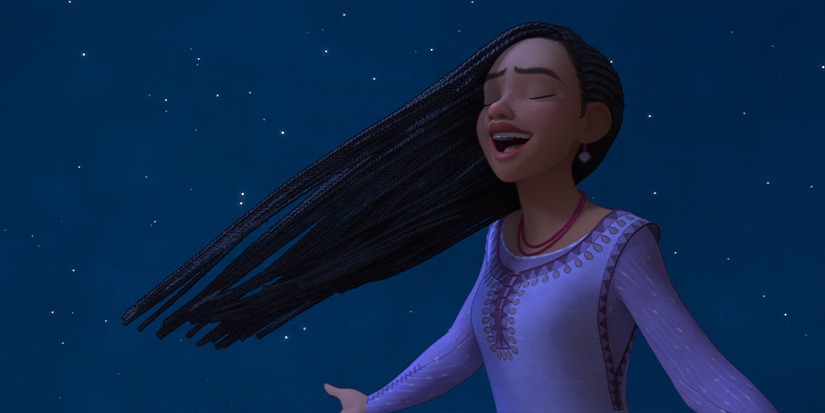 Introducing Asha, the charismatic and optimistic protagonist, voiced by the talented Ariana DeBose. At just 17, she's an Afro-Hispanic girl with a distinctive appearance—dark skin tone, light brown eyes, and elegant long black hair adorned with box braids. As the King's apprentice, she holds the same rare power as him.
Asha's uniqueness sets her apart from the traditional Disney heroines, challenging the "princess archetype" mould.
A New Twist on Disney Princess Stories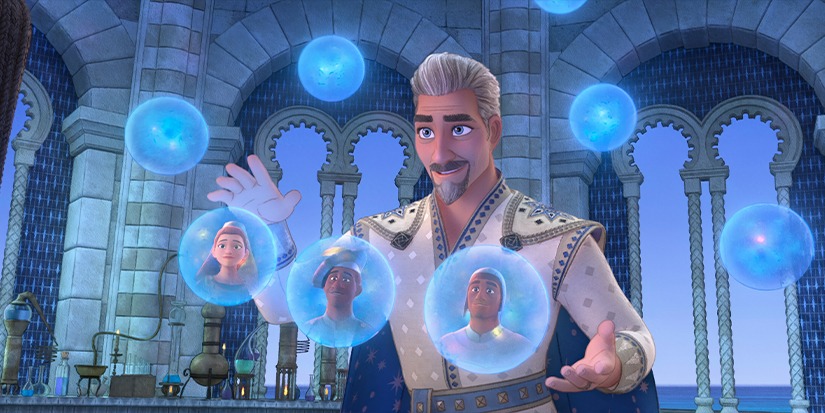 What sets 'Wish' apart from classic Disney princess tales is Asha's unconventional role. "Becoming a Princess" is not on Asha's agenda; instead she's on a mission to save her kingdom from an unexpected menace.
King Magnifico: The Enigmatic Villain

Enter the villain of our story, King Magnifico, the ruler of Rosas. Voiced by Chris Pine, he exudes a mysterious aura while being adored by his subjects for possessing the power to fulfill any wish.

Yet, Asha senses a lurking darkness within him, setting the stage for an extraordinary journey to save her beloved kingdom.

Wishing Upon a Star: Asha's Quest

The story unfolds as Asha turns to the stars for help. Her plea reaches the cosmos and Star, an energetic cosmic ball, answers her call. Now possessing wish-granting abilities, the duo unites to combat the growing threat looming over Rosas, leading to King Magnifico seeing Asha as a traitor.
Honouring a Century of Disney Magic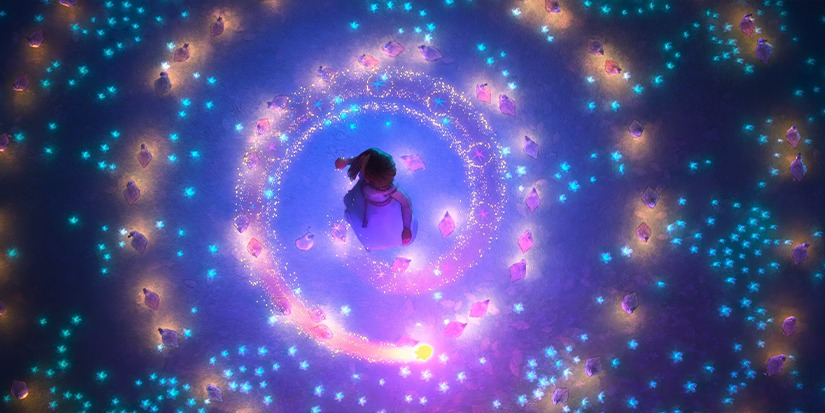 The inspiration behind 'Wish' pays homage to Disney's iconic catchphrase from 'Pinocchio': "make a wish upon a star." It serves as a tribute to the 100th Anniversary of Disney Animation Studios and its century of enchanting storytelling.
Chris Buck pondered, "Why are we so drawn to the stars?". He elaborated, "We found out that actually, scientifically, all humans are made up of stardust. So it was such a great idea that Asha's wishing on a star but then realises she's made of the same thing. She's made of the same hope and optimism and all of that joy that star brings and then realises everybody else has that same power."
Is there a trailer available for 'Wish'?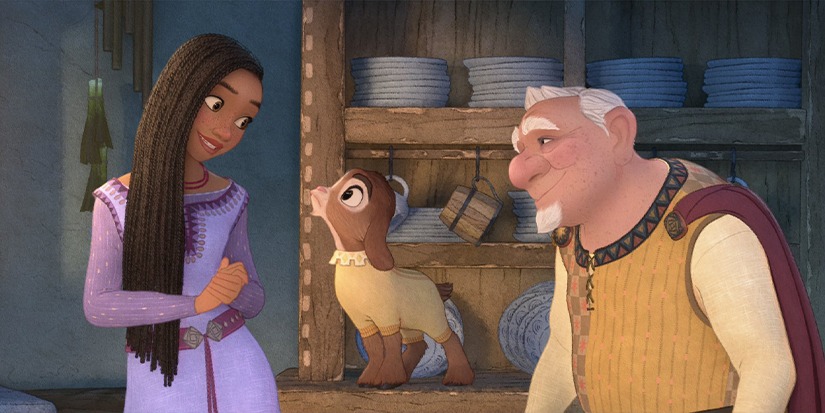 The first official trailer for Wish was released in April 2023. Though the teaser didn't divulge a wealth of information, it emphasised the fusion of 2D and 3D animation. This film holds special importance in Disney's 100-year celebration, seamlessly combining classic and modern animation styles.
Watch the 'Wish' trailer and immerse yourself in the enchanting magic of Disney.
Embrace the Magic of 'Wish'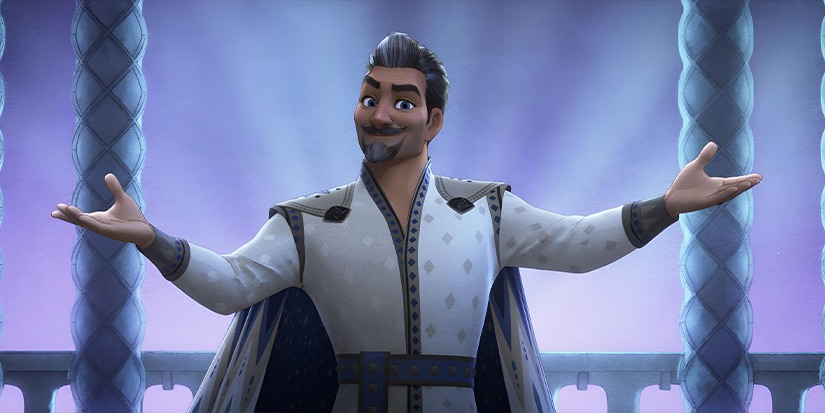 With a team of writers and producers known working on "Frozen" and "Frozen II," 'Wish' promises to be a captivating, boundary-pushing addition to Disney's iconic legacy.
It's a tale filled with wishes, stars, talking animals, and courage, inviting us into a world like no other in Disney's magical realm this November.