Romantic films have always had a history of either being incredibly well thought out and emotionally powerful or too cheesy and cringeworthy for most audiences to endure. The Notebook falls into the middle of this scale because it is one of the most recognizable love stories of the 21st century for its starring leads with Ryan Gosling and Rachel McAdams as the younger lovers. James Garner and Gena Rowlands play the couple at a much later point in their lives after they lived separately and reunite with more wisdom and stronger passion for each other.
We are introduced to Noah Calhoun and Allie Hamilton in their old ripe state as Allie is suffering from Alzheimer's disease and Noah is succumbing to the disease of age. However, with all the little time he has left, Noah traverses through the corridors of a nursing home to visit Allie to read from a worn notebook with handwritten pages of their history. Through the tales of their stories, her memory is sparked and tales of their love begins to flood her mind which sparks her dying memory.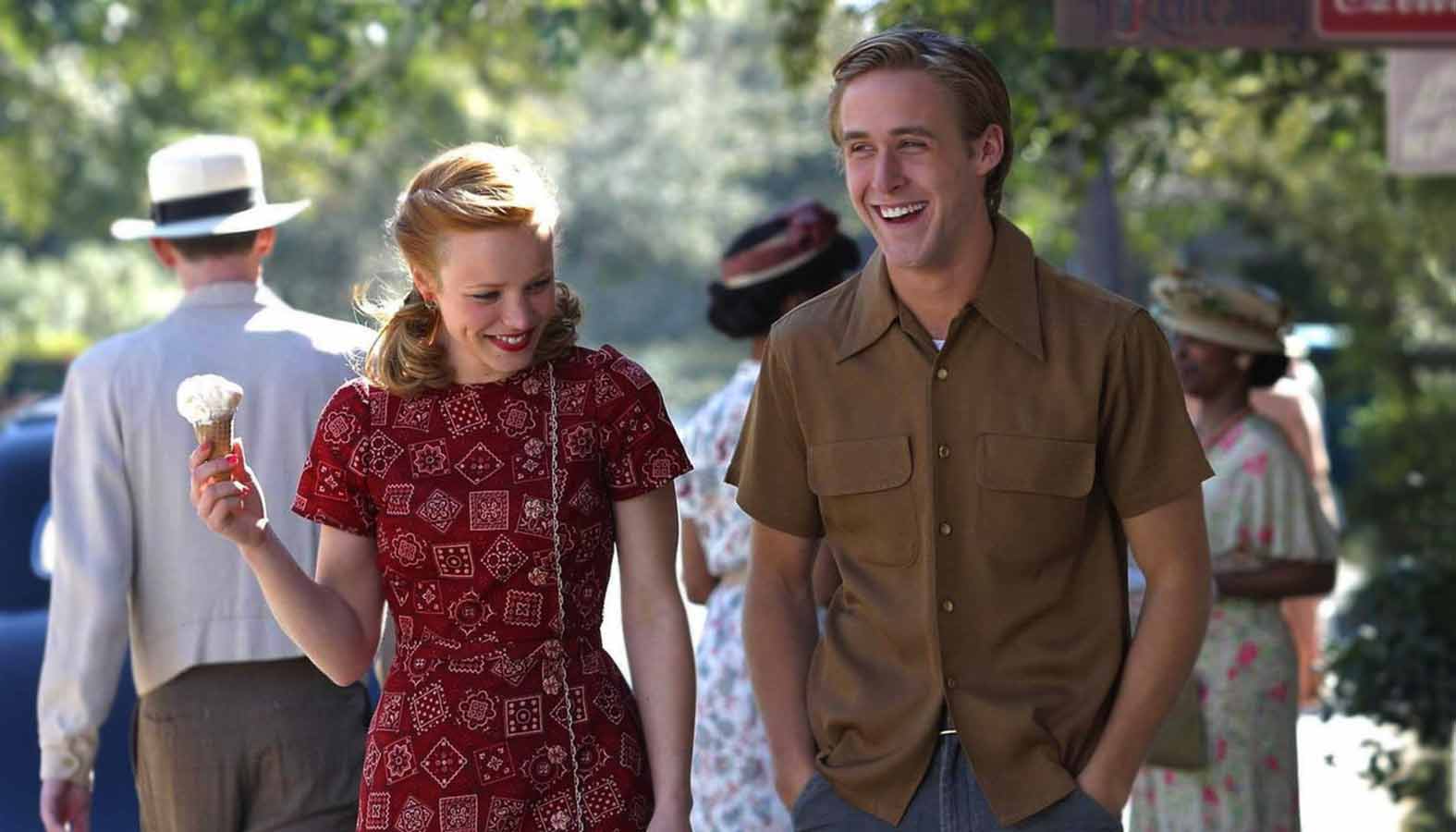 The story shows how love has no barriers with Noah coming from the poorer side of the country and Allie being a rich city girl. Even though Allie's parents have mapped out her future for her with a wealthy suitor and a profession choice, Noah comes into her life allowing her to be the person she wants to be without anyone forcefully influencing themselves on her and for that, she begins to fall in love with Gosling's character. The movie exceptionally displays how raw and untamed young love is and how your first love always stays with you even if they are no longer present in your life. When Noah and Allie separated because of her parents and long distance relationships generally not being beneficial for both people (they never really are), you really feel for the characters because of their strong performances throughout the film. Them coming together at a later point in their lives fulfills a fantasy that most people expect to have – that your first love will always come back to you or that the love never dies. Sadly that isn't always the case but the movie makes you hopeful that the fantasy love is achievable because if Noah and Allie can have it, why can't you?
Official online store HYDRA ? Here you can find various – Hydra onion, hydra shop, hydra tor, hydra site
?Official online store HYDRA Here you can find various – Illegal Drugs, pills, LSD, chemical drugs, unk-jay, opiate, junk, soporific, mushrooms.
Official online store HYDRA ? Here you can find various – Hydra onion, hydra shop, hydra tor, hydra site
Don't you want your girlfriend or boyfriend wrapped around your arms whilst taking in the romantic power that Valentine's day brings? "No matter what happens to us, every day spent with you is the best day of my life." Feel special with your loved ones at Cine Sous Les Etoiles this Valentine's Day.